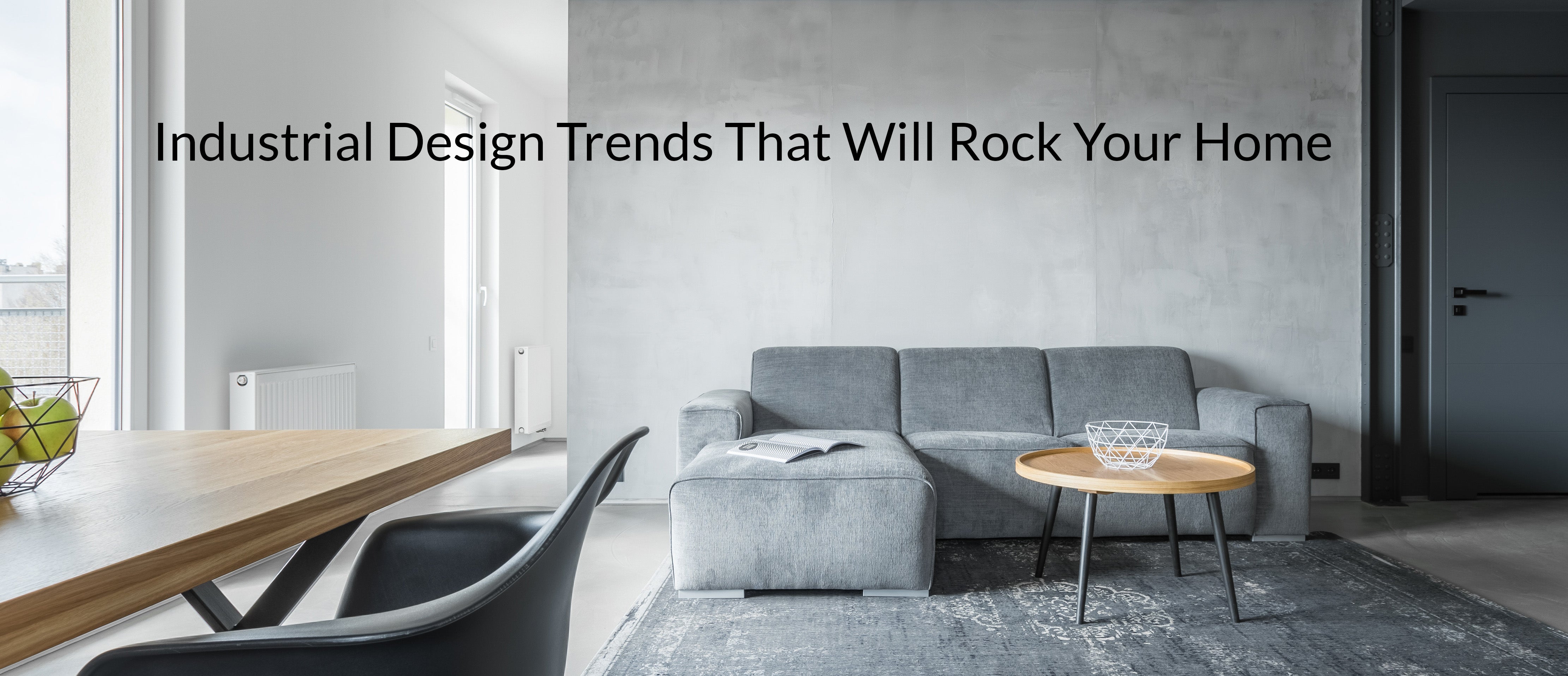 Industrial Interior Design Trends That Will Rock Your Home
---
Industrial interior design is a trend that is characterized by exposed brick, black and white typographic prints, factory windows and other elements that give rooms a warehouse-like look. The aesthetic became popular in the early 2000's and, nearly 20 years later, it's still going strong.
Homeowners who are looking to give their homes an updated industrial flair will look to these rough and structural elements blended with uncluttered and streamlined concepts. Linea Lighting has compiled a list of suggestions that can be added to provide a stylized edgy look to any industrial space.
Hit the Lights
It may be surprising to find out how many of the latest lighting trends work well in an industrial setting. Homeowners that love this raw look have a wide range of options to choose from. Chic, edgy matte black lighting is an obvious choice while clear minimalist pendants add a simple charm that complements the style perfectly. Geometric chandeliers can be a standout feature against an otherwise unadorned background.
Linea Lighting's Sonoro Round Chandelier provides a look that is both stark and glamorous at the same time. Its minimalist design brings an industrial feel to any space and the exposed Edison bulbs add interest and flair.
Don't Be Afraid of Color
Industrial looks are typically characterized as being devoid of color as blacks, whites and neutrals dominate. However, a splash of color can work perfectly providing a modern art look that can liven up rooms without overdoing it. Don't be afraid to add a lemon yellow sofa or a bright blue chair to an otherwise toned down setting. These items will breathe life into interiors while still maintaining a low key vibe.
Check out home-designing.com to learn more about tastefully incorporating colorful pieces into stark, industrial looks.
Expose the Brick
Exposed brick is a signature feature of industrial design. Those that are lucky enough to have natural brick walls in their homes will want to unleash that element. This may take a bit of DIY construction, but the results will make it all worthwhile.
When going for the exposed brick wall, less can be more. One exposed wall can provide a dramatic statement which will create an interesting focal point in any room.
Head over to RealHomes.com to find out how to get the exposed brick look.
Mix Things Up
With so many styles to choose from, don't be afraid to mix things up. Industrial looks will work well with vintage elements and natural accent pieces. Bring the outdoors indoors with plants that live in distressed metal planters. Embrace warm wood tones, bright color accents and formal pieces to soften up an otherwise sleek design scheme.
Tidbits and Twine.com offers advice for juxtaposing styles to make industrial looks come alive in a unique way that is perfect for the new year.
Remember, you can bring the industrial look into your home by playing with colors, styles and lighting. This will make for a unique interior design that takes warehouse style into the next decade.